Quality Saves Jobs, Safety Saves Lives
About Us
Southern Surplus Services, founded in 1991, provides demolition, dismantling and removal services to the Petrochemical, Industrial and Commercial industries.  Whether a complete plant demolition, a selective demolition/dismantling project or just a scrap cleanup project, we provide valued services while ensuring that our and our client's employees are working in a safe work environment.  We also provide comprehensive asset retirement and asset recovery services.  Working through our contacts of brokers, end users and dealers, we are able to offer our clients a best range of options towards investment recovery.  This includes marketing of entire plants and operations overseas.  For those clients that may require it, we offer an all inclusive approach to projects that may involve demolition, asset recovery and environmental services.  We offer a great deal of value to our clients in the planning, execution and liability aspects of projects by using this integrated approach.
We have removed complete oil refineries, gas refineries, chemical plants, warehouses, paper mills and power houses.  We have worked within active operating units during critical operations.
Dismantling and Demolition
Southern Surplus Services has a professional and safe working force that includes Project Managers, Safety Managers, Estimators, Engineers and Craft personnel to handle any dismantling/demolition project. We take pride in the encouragement and training we give each employee, whether it concerns safety on our projects, the latest regulations regarding demolition services or the newest ideas and methods for demolition. It is our goal to implement safe and cost effective demolition services to our clients while maintaining compliance with the latest environmental standards.
Projects
Southern Surplus Services' Investment Recovery Division specializes in the practice of recovering the highest value of assets no longer needed by a company. This may be equipment or inventory. These assets may be columns, vessels, tanks, pumps, motors, electrical equipment, valves, exchangers, bearings, catalysts, belting, etc.
Scrap Metal Recycling
Southern Surplus Services' Recycling Division embraces the goal of becoming a "zero waste" facility. We began operations in late 2013 serving the Exxon facilities in the South Louisiana area. We have since expanded operations increasing our customer base in the petrochemical industry. Our future plans include opening our 10 acre facility to offer recycling services to the public in 2015. In the past year we processed 56,000 tons of scrap.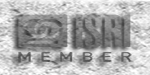 ©2019 Southern Surplus Services.